The Innovative Delivery Box
In an exciting development for the Caribbean region, Bobrental is gearing up to introduce its much-anticipated delivery service. The picturesque island of Curacao will serve as the pilot location for this groundbreaking initiative. With an unwavering commitment to enhancing convenience and providing exceptional services, Bobrental is set to revolutionize the way deliveries are made in the Caribbean.
The Caribbean Delivery Revolution
The Caribbean region is known for its stunning landscapes, vibrant culture, and warm hospitality. However, when it comes to efficient and reliable delivery services, there has been room for improvement. Bobrental has recognized this need and is on a mission to bridge the gap by introducing a delivery service that sets new standards for speed, convenience, and environmental sustainability.
The Heart of the Operation: The Bobrental Delivery Box
At the core of Bobrental's delivery service is the innovative Bobrental Delivery Box. This high-tech solution has been meticulously designed to cater to the diverse needs of customers and businesses in the Caribbean.
The Bobrental Delivery Box can be easily mounted on the back of a Bobrental electric vehicle or conveniently worn as a backpack by our dedicated delivery team. Its versatility makes it the perfect tool for a wide range of delivery requirements.
Preparing for deployment.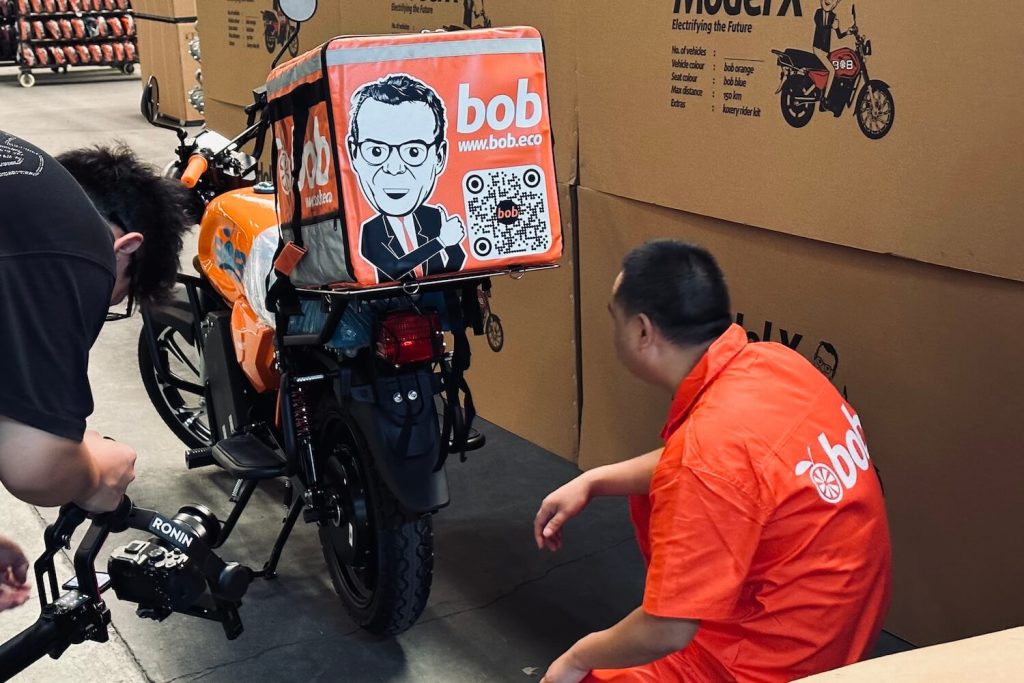 Exceptional Features of the Bobrental Delivery Box
Temperature Control: The Bobrental Delivery Box is equipped with state-of-the-art temperature control technology. It can keep food warm for those delightful Caribbean dishes or maintain items at the ideal cold temperature, ensuring freshness upon arrival.

Smart Compartments: With thoughtfully designed compartments, the Bobrental Delivery Box ensures secure and organized deliveries. From hot coffee to delicate pastries, it has a place for everything.
The Making of the Bobrental Delivery Box
Behind the scenes, Bobrental has partnered with the renowned organization, Bob Eco, to bring this innovative delivery solution to life. The collaboration between Bobrental and Bob Eco exemplifies a commitment to sustainability, efficiency, and cutting-edge technology.
The manufacturing process.
While Curacao serves as the inaugural location for Bobrental's delivery service, the ambition extends far beyond this beautiful island. The success of the pilot program in Curacao will pave the way for the expansion of Bobrental's delivery service to as many Caribbean islands as possible.
Bobrental's forthcoming delivery service and the advanced Bobrental Delivery Box signify a significant leap forward in Caribbean logistics. With a blend of modern technology, sustainable practices, and unparalleled convenience, Bobrental is poised to make a lasting impact on the Caribbean delivery landscape.
Stay tuned for more updates on Bobrental's exciting journey as we revolutionize the way deliveries are made across the Caribbean. Together with our partners at Bob Eco, we aim to bring this innovative solution to your doorstep, making life in the Caribbean even more enjoyable, one delivery at a time.
Explore all the latest updates right here.