Picture yourself cruising through the vibrant streets of Punda, Otrobanda, Pietermaai, and Scharloo on a sleek and stylish e-scooter known as the E-Chopper. This eco-friendly mode of transport not only adds a touch of luxury to your adventure but also lets you connect with the city on a whole new level.
If you're seeking a unique and exhilarating way to explore the picturesque city of Willemstad in Curacao, look no further than the Bobrental Beach Cruiser. While it may not be your go-to for daily commuting, this beach cruiser is perfect for short tours that promise adventure, history, and unforgettable memories.
Explore Willemstad's 4 Districts with Ease
Willemstad, the capital of Curacao, is divided into four distinct districts: Punda, Otrobanda, Pietermaai, and Scharloo. Each district boasts its own unique charm and historical significance. With the Bobrental Beach Cruiser, you can effortlessly explore all four in a single, comfortable tour.
Discover the lively hues of Curacao.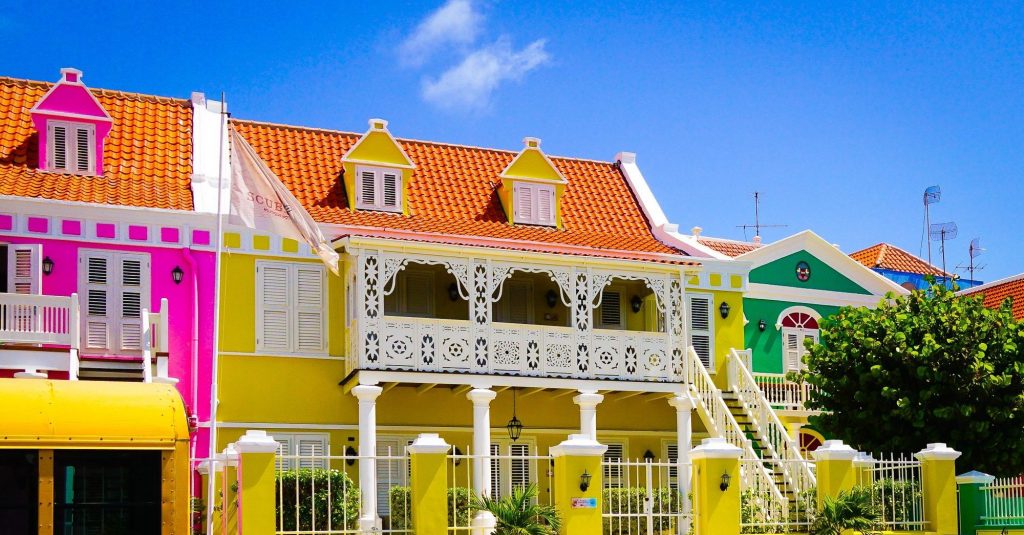 Discover the City's Treasures in Just 2 Hours
The beauty of touring Willemstad on the Bobrental Beach Cruiser lies in its efficiency. In just two hours, you can traverse from one neighborhood to another, immersing yourself in the rich culture and history of Curacao.
Witness the Vibrant Murals and Colonial Monuments
]As you glide through the streets, you'll be captivated by the vibrant murals that adorn the city's walls, each telling a unique story. The colonial monuments stand as timeless witnesses to the island's past, offering a glimpse into its rich heritage.
Get Lost in Colorful Alleys
Willemstad is renowned for its colorful alleys that are a photographer's dream. With the Bobrental Beach Cruiser, you have the freedom to explore these alleys at your own pace, capturing Instagram-worthy shots and creating lasting memories.
Unearth the True History of Curacao
Beyond the picturesque sights, your tour on the Bobrental Beach Cruiser will unveil the fascinating history of Curacao. From its colonial origins to its journey to becoming an autonomous territory within the Kingdom of the Netherlands, you'll gain a deeper appreciation for this unique island.
In conclusion, if you're looking for a fun, convenient, and eco-friendly way to explore the four districts of Willemstad in just two hours, the Bobrental Beach Cruiser is your ideal companion. It offers a comfortable and exciting ride, allowing you to soak in the city's beauty, history, and vibrant culture. Whether you're a history buff, a photography enthusiast, or simply seeking a unique adventure, this beach cruiser promises an unforgettable experience in Willemstad, Curacao. Book your tour today and embark on a journey of discovery like no other.