Bobrental, the electric vehicle rental company on a mission to revolutionize sustainable transportation, is gearing up to make a groundbreaking move. Model X, one of its flagship electric vehicle, has already gained popularity in various countries, but now it's preparing to make its European debut with eMark approval – a significant milestone that highlights Bobrental's commitment to European standards and its ambition to lead the green mobility revolution.
eMark, a symbol of exceptional quality
In the world of electric vehicles, eMark approval is a symbol of excellence. It signifies that Model X Gen2 not only meets but surpasses the stringent European safety and environmental standards, making it an ideal choice for eco-conscious riders. Bobrental's dedication to delivering top-quality, environmentally friendly transportation solutions is evident in this latest achievement.
As Bobrental gears up for its European venture, it is carefully exploring the best possible applications for Model X Gen2 in the European market. The versatility of Model X Gen2 opens up a world of possibilities. It could become a popular choice for eco-friendly taxi rides on picturesque European islands, ensuring convenient and environmentally responsible transportation for locals and tourists alike.
Large-scale manufacturing underway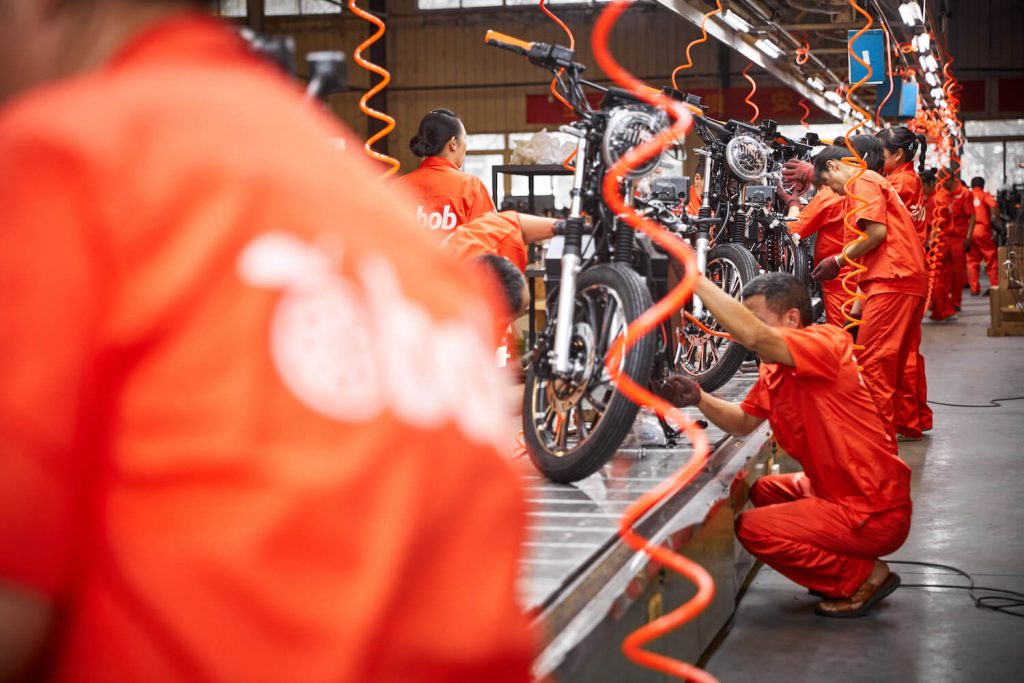 Electric vehicles are captivating prospects for the food, parcel delivery, and tourist markets.
Furthermore, the electric vehicle's capabilities make it an excellent candidate for parcel and food deliveries in urban areas. Its compact design, coupled with eco-friendly features, aligns perfectly with the growing demand for sustainable last-mile delivery solutions.
Another exciting prospect is the potential for Model X Gen2 to enter the European rental market. Bobrental's dedication to providing clean, efficient, and cost-effective mobility options positions Model X Gen2 as an attractive choice for tourists exploring European cities. Renting an electric scooter can offer tourists an eco-conscious way to explore, reducing their carbon footprint while enjoying the sights and sounds of Europe.
Electric vehicles are captivating prospects for the food, parcel delivery, and tourist markets.
In summary, Bobrental's imminent introduction of Model X Gen2 to the European market is a significant step forward in the realm of sustainable transportation. With eMark approval, Bobrental is setting new standards for quality and safety, ensuring that European riders can enjoy a reliable and eco-friendly mode of transportation. Whether it's for taxi rides, deliveries, or rentals, Model X Gen2 promises to be a game-changer in the world of electric scooters, paving the way for a cleaner and greener future on European roads. Stay tuned for more updates as Bobrental continues to drive innovation and sustainability in the world of urban mobility.